Obtaining an API Key¶
The API key, which generates during account registration, provides data access via the REST API. Except for the useraccounts function, all other REST API calls require the VaaS API key.
To obtain an API key
Log in to Venafi as a Service.

In the banner, click your account name.

Click Preferences.

Select API Keys. Click the copy icon next to your API key.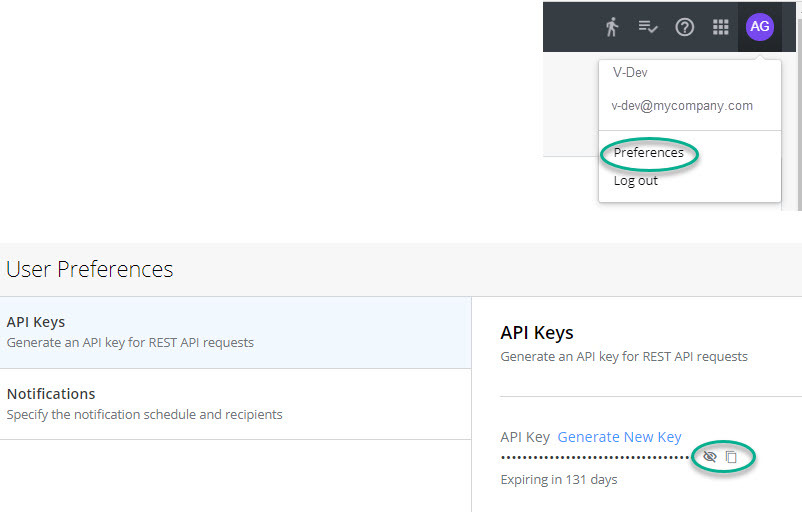 Best Practice
Save the API key. For every REST API call, you pass the Content-type and the API key value. For example:
Content-Type: application/json
tppl-api-key: XXXXXXXX-XXXX-XXXX-XXXX-XXXXXXXXXXXX

---
Last update:
November 8, 2021